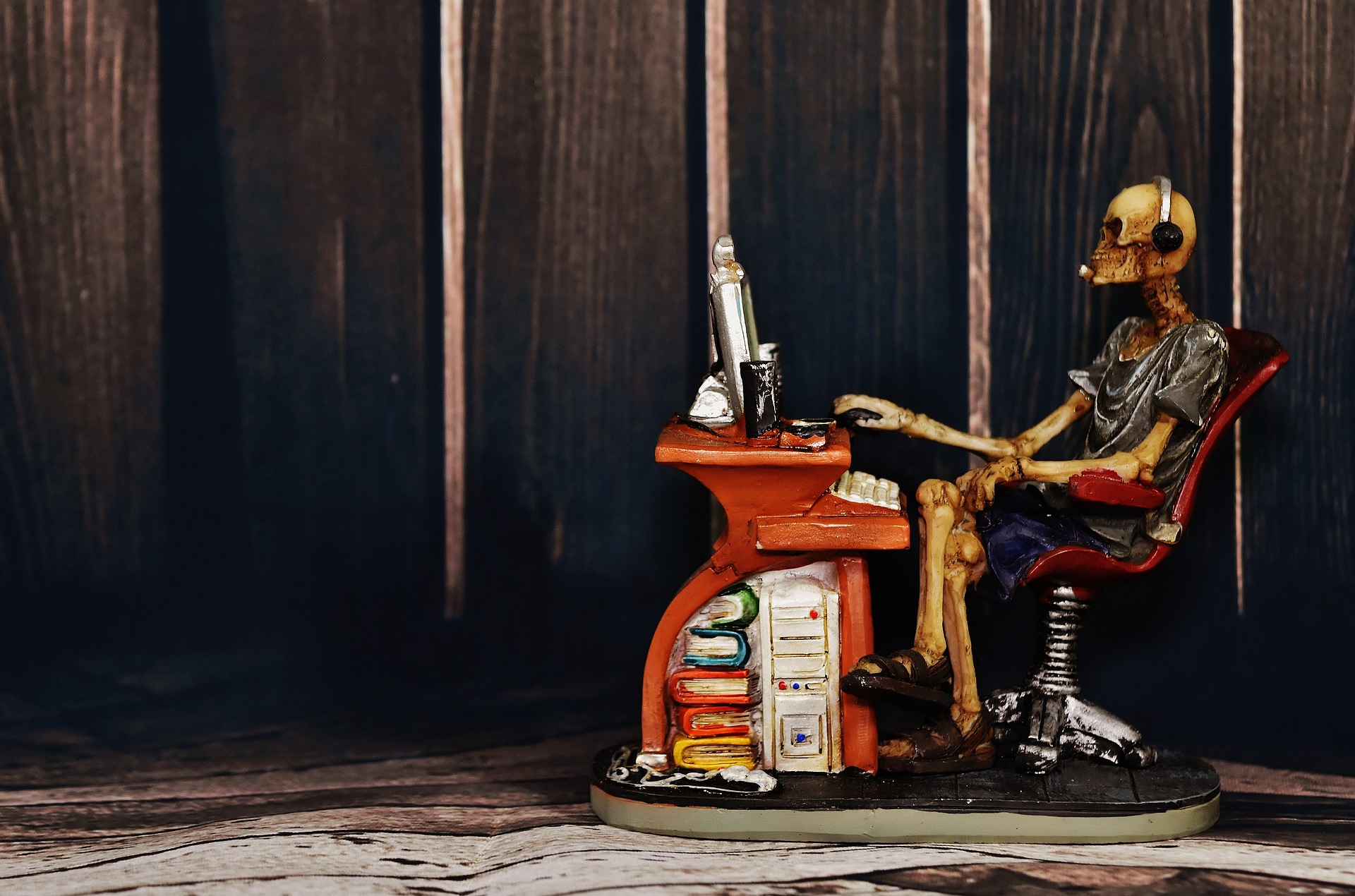 Is this subscription suitable for children?
We do not advise subscribing children to our box as the gifts sometimes contain bladed items or fire starting equipment which are not suitable for children. As well as these issues the fiction often contains adult themes and varying levels of violence.
Just click on any of the Subscribe or Get my Box buttons you see on the website, choose your subscription plan and go through the checkout. Simples :) And if you have any problems just drop us an email at hello@theendoftheworldreadingclub.com
We dispatch our boxes via Royal Mail on 15th monthly with a cut off date each month of 13th. Eg if you subscribe by 13th Jan you get the January box dispatched to you on 15th Jan. If you subscribe from 14th Jan - 13th Feb you will get the February box mailed to you on 15th Feb. On the whole parcels take between 1 and 5 days to arrive.
For a normal subscription you will be billed on the day you subscribe and then, depending on the subscription model you chose, on the same day either monthly, quarterly or bi-annually until you cancel. Eg Subscribe on 20th on a monthly plan & you'll always be billed on 20th monthly.
If you sign up for one of our Taster Boxes you will be charged the taster rate straight away then, unless you decide to cancel, you will be billed the standard monthly rate after 10 days and then monthly thereafter. Eg Start trial on 1st Jan and if you don't cancel you'll be charged on 11th Jan and monthly on 11th thereafter until you cancel.
Each month subscribers will receive:

A great fiction book in the apocalyptic, post-apocalyptic or dystopian genre
An exclusively designed bookmark inspired by the book
3 to 5 gifts that bring the story to life which you open at specific pages in the book. Edible, useful and educational - no useless tat, we promise.
A How To tutorial card to teach you a self-sufficiency skill also themed to the book
Bonus content such as maps, music, glossaries, background info etc.
Access to TEOTW Reading Club community where you can chat with other like minded people about the book, self-sufficiency and all things apocalyptic
Will you tell me EXACTLY what's in the upcoming box?
Sorry, but the surprise is a big part of the experience so we don't divulge what individual items are in a box. We carefully choose items for you to open at specific pages in the book that help to bring the story off the page. They may be edible, or drinkable, they may be a handy item to have about you come the apocalypse, they may be related to that month's self-sufficiency skill. Wherever the story takes you we promise not to send anything that isn't edible, useful or educational. No plastic tat or pointless novelty key rings we promise.
Is this suitable for vegans and vegetarians?
We are now able to offer a vegan alternative to edible gifts. Around 75% of the time this is the same as everyone else receives but sometimes it varies a little because it is not always possible to source vegan versions of the specific gift that ties with the story. In these circumstances your edible gift might seem a bit random in terms of the story line but will always be an enjoyable, vegan treat of the same size / value as the regular gift.
Also, do consider the fact that there may be sometimes quite detailed reference to hunting, fishing and butchery in this genre of fiction as well as in some of our How To guides.
To receive the vegan option, once you have subscribed simply email us at hello@theendoftheworldreadingclub.com and let us know that vegan is your preference.
Please note that vegan options are not available for one-off purchases.
But what if I already have the book?
If you're signing up for The End of The World Reading Club then it stands to reason you're a bookworm and a fan of the genre so it is conceivable that you may have a book that you receive. It happens surprisingly infrequently though. But don't worry, just drop us an email at hello@theendoftheworldreadingclub.com and we'll arrange to swap it for something you haven't read.
Can I cancel my subscription?
Unless the subscription you chose has a tie in period you can just log in to your account and cancel whenever you like. If you're on a monthly plan then you'll stop receiving boxes after your last paid box has been sent. If you're on a 3 month, 6 month or 12 month Pre-Pay plan you can cancel whenever you like but you'll still receive any boxes that have been paid for but not yet dispatched. We cannot give part refunds on these plans as they are sold at a special reduced rate because you are committing to a certain number of boxes.
If you chose one of our Tie-In plans then you are committed to monthly payments for the full duration of the tie in. You can only cancel AFTER those 3, 6 or 12 monthly payments have been made (depending on the plan you chose) and after that point you can cancel whenever you like.
Do you send renewal reminders?
A big part of our ethos here at The End of the World Reading Club is to encourage self-reliance and we feel that sending you reminder emails goes against that. We recommend that you set yourself a reminder on your phone or calendar a few days before your renewal date (or the end of any pause periods you apply to your account) to prompt you to make any changes you need.
Can I give a box or subscription as a gift?
Of course, The End of The World Reading Club makes a fantastic gift for the hard-to-buy-for bookworm in your life! Click on the 'Gift A Box' page to see your options.
What kind of books will I receive?
All the books in our boxes are in the apocalyptic, post-apocalyptic or dystopian genres. Be it alien, zombie, nuclear, natural distaster or viral - all apocalypse types are welcome. There will be a mix of new releases and older books, some very typical for the genre, some left-of-field, some character driven, some action packed, some best sellers and some lesser known. We hope to introduce you to some new authros and styles within the genre.
Do you mail internationally?
Currently we only mail witin the United Kingdom and, with ongoing export and import issues relating to Brexit as well as the international supply chain problems, we don't currently know if this will change any time soon. Watch this space though and do get in touch and let us know where you are so we know which contries to focus on first when the time comes!
What is the delivery charge?
There is no additional charge, your subscription includes postage and packing within the UK.
I need to update my payment details
Easy peasy - just log in to your account and you can update your card details or add a new card.
If your box has not arrived please get in touch and we will make it right.
If you forgot to cancel your subscription or you would like a refund for any other reason, and:
Your box has already been dispatched - sorry but we cannot refund under these circumstances
Your box has not yet been dispatched - we'd be happy to refund you, just drop us an email and we'll get that sorted for you. We will retain a £2 administration fee towards the costs we incur in first taking the payment and then refunding it.