the end of the world
reading club
The monthly UK book subscription box
that gets you
apocalypse-ready!
A great fiction book in the apocalyptic, post-apocalyptic or dystopian genre. Be it zombie, alien, viral or nuclear, all apocalypse types welcome!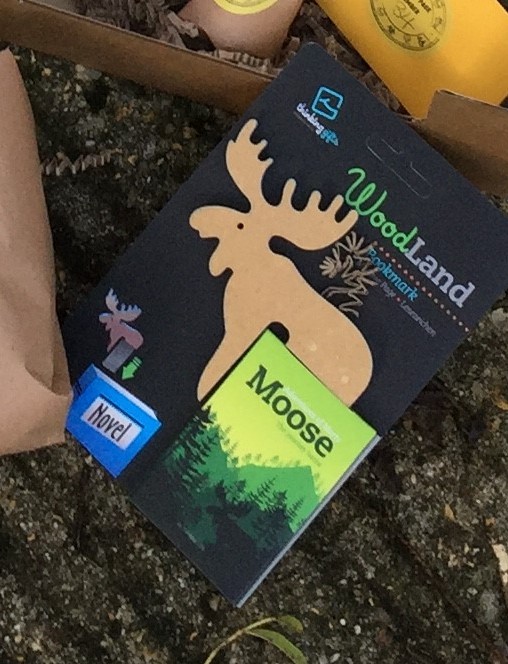 A bookish gift themed to the book because, let's face it, you can never have too many bookmarks, book lights, book bags, book stands...
3 to 5 wrapped gifts that bring the story to life which you open at specific pages in the book. Edible, useful or educational - no useless tat, we promise.
A How To tutorial card to teach you a self-sufficiency skill, also pulled from the book. You'll love these when the grid goes down and you can't just Google it!

Click on the subscribe button and sign up for your prefered subscription term or for our 14 day trial offer.

We prepare your book, wrap your gifts and write your 'How to' guide then package them snugly in
recyclable packaging ready for posting out on 15th of the month.

Posty brings your box of goodies and you get comfy and start reading. Unwrap your gifts on the pages indicated to bring the story alive.
get your 1st box for half price - just £17.50
You can have your 1st box for HALF PRICE when you sign up for a minimum 3 month subscription. That's a zombie proof, no-brainer of a price at just £17.50

  want the books but  
  not the gifts?  
want the book but
not the gifts?
If you're a reading purist then we've got you covered too. Sign up for one of our 'book only' options to receive an apocalyptic reading surprise through the post each month (along with a little snack and a custom book mark to make it extra special).
If you're a reading purist then we have you covered too. Sign up for one of our 'book only' options and receive a surprise apocalyptic read each month straight through your letter box. We couldn't resist slippingin a custom bookmark and a liitle snack just to make it an extra special treat but otherwise this option is all about the reading.
A book club,
not just a book box
The End of The World Reading Club isn't just another book box - it's also a club. As a subscriber you'll get access to TEOTW Reading Club Facebook community where you can chat with other like minded people about the books, self-sufficiency and all things apocalyptic. Discuss those all important questions like which is better -
Zombie Apocalypse or Alien Invasion?