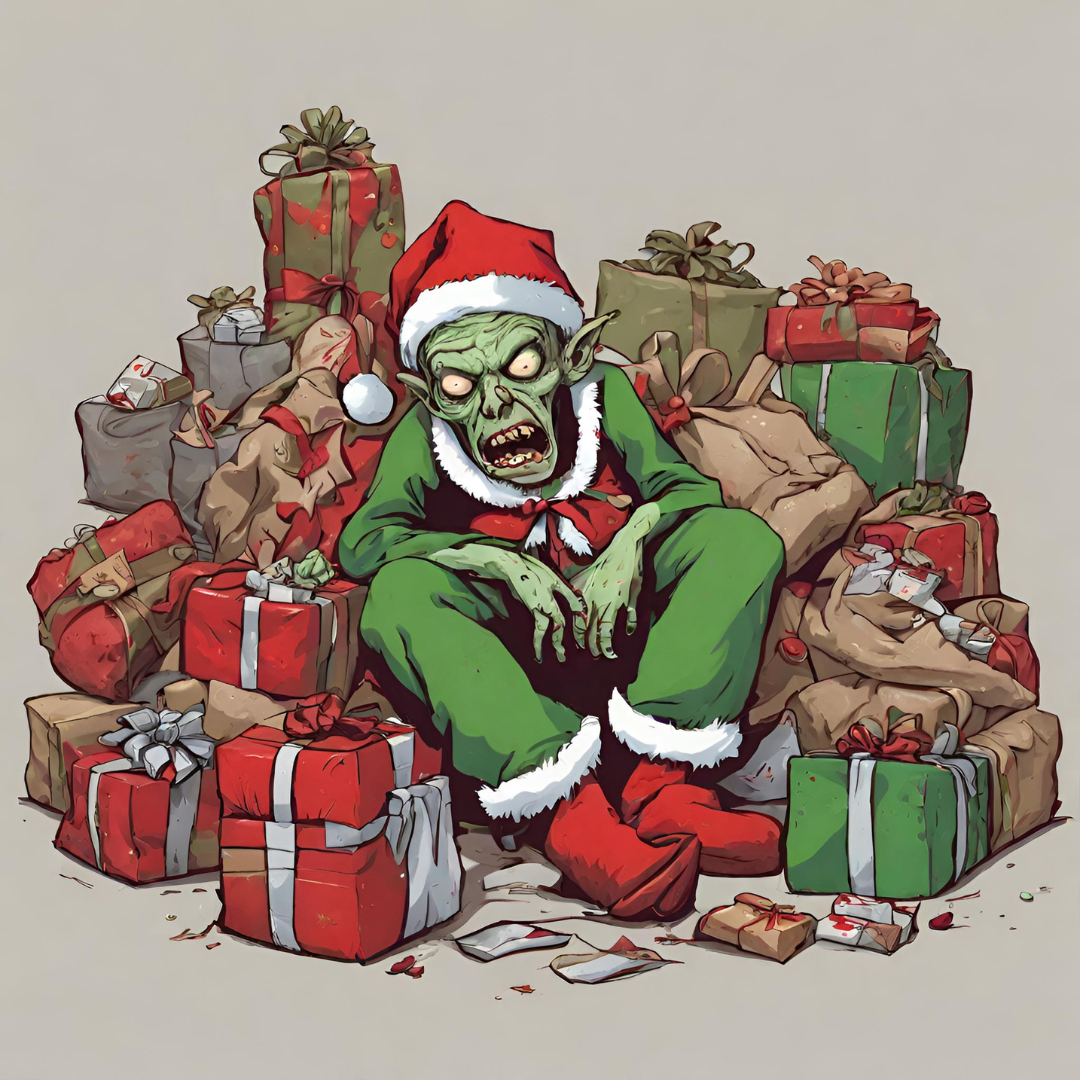 hard-to-buy-for bookworm in your family? We've got options...
Christmas Gift a Box
This Christmas, earn some serious brownie points from the bookworm in your life! Send a one-off gift of one of our amazing book box experiences and introduced them to a whole new way to enjoy their favourite genre.
It's not 'just another book' (not that that's a bad thing for our club members!), it's a reading experience like no other that brings the sights, sounds and tastes of the story off the page and in to the real world. Each story gift features a page number sticker to tell the reader the exact point in the story they should open and enjoy it in order to perfectly enhance their reading experience. And every box features bonus content and a skills card, teaching self-sufficiency skills that'll prove handy come the apocalypse.

🎄 Gift wrapped in lovely quality, fully recyclable, festive paper - ready to hand over 🎄
🎄 with Hand written, personalised gift tag 🎄
🎄 Includes a bonus festive edible treat 🎄
🎄 Sent in discreet packaging so as not to spoil the surprise 🎄
🎄 Dispatched next business day via 48hr tracked service 🎄
🎄 Last orders for Christmas delivery - Monday 18th December 🎄
Have it sent direct to their address or we can send it to you so you can hand it over and see the grin on their face when they open it! Just choose a book title from the drop down menu and away you go!
First, pick a variant.
or really get in their good books
and gift a subscription this Christmas
Our monthly subscription is the ultimate gift-that-keeps-on-giving for any apocalyptic or dystopian fiction fan! Gift subscriptions start from 3 months for £99 then you choose how long you'd like it to run for; 3, 6, 9 or 12 months or until you cancel.
Each month, around the 15th of the month, your loved one will receive a box bursting with apocalyptic fun: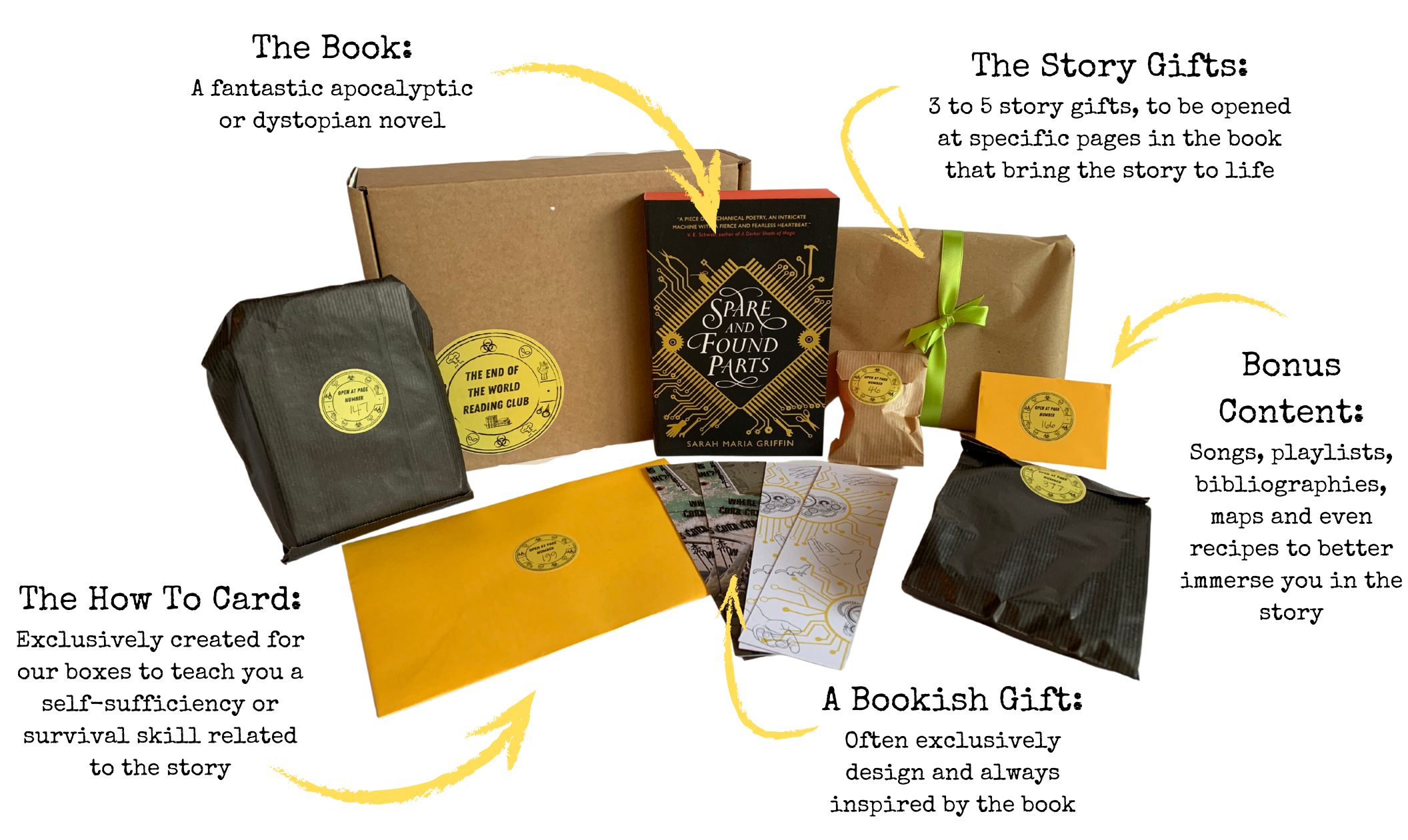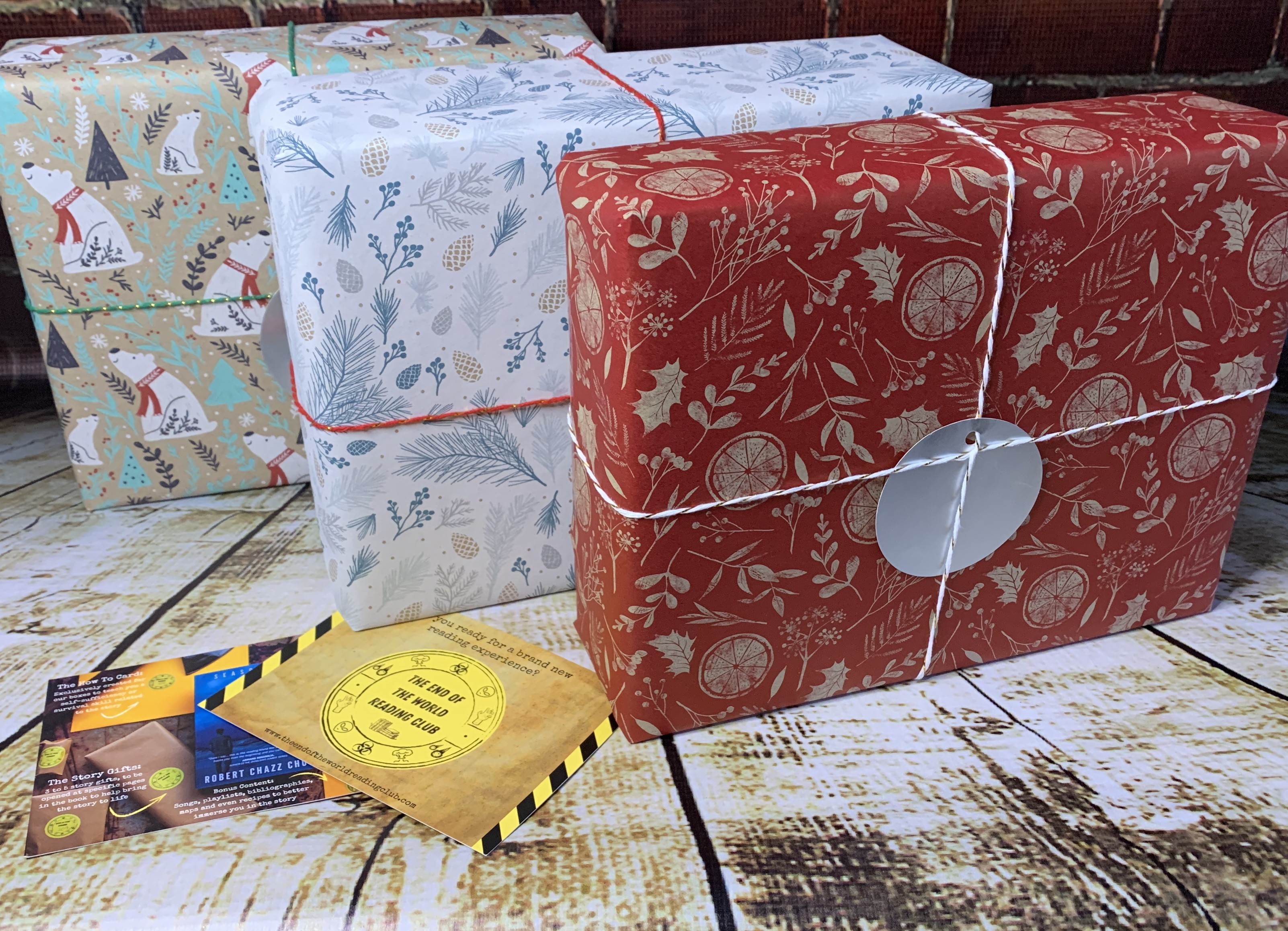 Timings:
Order by 14th December 2023 and you will receive the December box which will be mailed on the 15th via 48hr Tracked service. This box will be gift wrapped, complete with a personalised gift tag and will include a bonus festive edible treat. You will then receive boxes on the 15th of the month until the end of your chosen subscription period.
Order from 15th December to 5pm GMT on 24th December and we will email you a printable gift certificate to hand over on Christmas Day. We suggest wrapping it up with a great book - Before & After by Andrew Shanahan would be our club recommendation. You will then receive boxes on the 15th of the month until the end of your chosen subscription period.
How to Order:
Click the subscribe button and skip the survey questions
Click on 'Buying As A Gift'
Leave the start date as today's date, choose when you would like the subscription to end and enter your gift message.
Click Save and check out!
...or brighten up their christmas in style
Mini Smart Book Light
The Linen Fabric Smart Book Light from Ginkgo Desings is definitely a great additional piece of art for any book-lover's home; when closed, this Smart Book Light looks just like a linen notebook, but when opened, it transforms into a sculptural light emitting a wonderful ambient warm white soft LED light through the pages.
The beautiful design opens to a full 360 degrees with cleverly concealed magnets and the lovely soft touch papers are tear-proof and water-resistant and are lit by long-lasting LED lights. Inside the linen cover lies an interior lamp body made from durable, water-resistant Tyvek pages containing high-performing LEDs.
The dynamic, multi-functional light can be opened up to 360 degrees and comes with a micro-USB charger. Made of sustainable linen fabric and designed with a choice of three stylish colours. Product Size: 90 x 122 x 25 mm
First, pick a variant.